Scott DeCarlo: "Share The Morning Light" by Eileen Shapiro
Country sensation Scott DeCarlo has just released his brand new single, "Share The Morning Light."
Scott was born and raised in New Jersey and is a former NJ Police Sergeant who decided to follow his dream and pursue a music career. The handsome superstar has already shared the stage with Country artists, Lee Brice, Granger Smith, Chris Young, Easton Corbin, Chris Janson, Tyler Farr, and Aaron Lewis. Scott derived his inspiration from Garth Brooks concert in Central Park, as well as Tim McGraw, Freddie Mercury, and Elvis.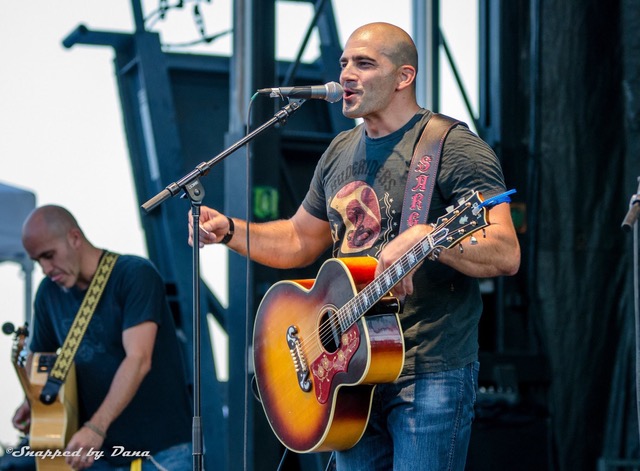 His sound is authentic. He is energetic and determined. The gym wrapped artist is a charming and appealing story- teller, with candid narratives and possessing captivating song writing skills. "I am constantly inspired by the achieving underdog, the work ethic of those who have nothing and give everything of themselves. These individuals bold enough to follow their sound, their dreams and remain steadfast in their goals of high achievement through all obstacles." – Scott DeCarlo.
I spoke with Scott regarding his new song and how he came to write it. We also spoke about his rising career, his love for music and songwriting….
Being born and raised in New Jersey, I'm wondering why you sound so Country?
Probably because I spent so much time around it. I lived in Nashville for a few years and dated some southern women. I guess I just blended in, I'm like a Chameleon.
What inspired you to sing country music?
I can't say anything inspired me to do country. Country is something that I fell into. I was writing songs for a couple of years and just doing demos. Really, I wanted to be a rock star. I didn't know anything about country other than I listened to Tim McGraw and Garth brooks when I was in high school. I loved their stuff. I was actually fortunate to see Garth Brooks in Central Park and it was a great show. But when I was recording songs, the people that I'm recording the demos with say that I'm kind of pushing the songs towards rock, and they think that I really belong in country. In advertently, I met someone who is now a friend of mine who lives in Key West. There was a songwriter there who lives in Texas and he let me get up there and play some songs. I met him and we hit it off. He lived in Nashville at the time but had been playing in Key West on and off. He told me I should go to Nashville, so I started going to Nashville. After the first recordings with him and the demos I just knew it was right and it worked for me. That's really how I ended up in country. I think that a lot of my stuff is dry rock, and the songs that I released last year were probably too overly rock. This new country sound is kind of happening.
And then?
Meantime, I got together with a friend of mine from Indiana and I did some co-writing with him. I met him on twitter and he kept asking me to co-write. So finally I thought, "let me go help this guy." So I went there and we wrote a couple of songs which I was not blown away by. That was in December and then in June he called me and told me that he wanted to go record demos the songs. So, I flew into Nashville from Pennsylvania because that's where I live now, and that morning before we were supposed to go into the demo session I told him to come by my hotel room. At 6 o'clock in the morning we proceeded to rewrite those two songs, one of them being, "Share The Morning Light." I just wasn't happy with it and I thought if we were going to pitch the songs I wanted to be happy with it.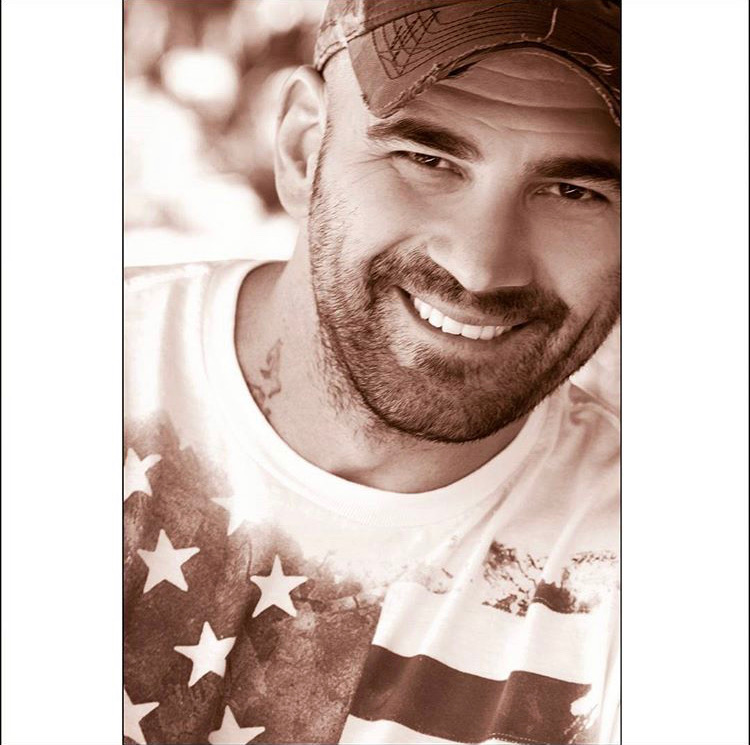 I agree with you.
Well it worked out and the song was great. What originally was going to be this song that I would pitch, I ended up putting my vocal line just to have a scratch vocal. It turned out to be a great cut, a great song, and now I have people saying that I need to release that song.
It is a great song.
So that's what we're doing.
Do you perform live?
Oh yeah. I haven't done anything in a little while, but I have been asked to go down to Nashville and do the Freakshow, which I will probably do in October. I was asked to do it in September, but I have some things going on. I just haven't done much because the songs that I released last year didn't go too far and I just kind of took a break. I will probably start scheduling some shows in October. This song seems to be growing legs and wings exponentially so I'm very happy. This week we are filming the video, at a secret location.
Scott DeCarlo's new single "Share The Morning Light," is now available worldwide. Download your copy on iTunes today:
https://music.apple.com/us/album/share-the-mornin-light/1474962364?i=1474962368
Follow Scott DeCarlo on the web:
www.facebook.com/scottdecarlomusic