Caroline Williams To Appear At Wizard World, Los Angeles Saturday June 8th 10:00am – 7:00 pm
Caroline Williams will be a featured guest at Wizard World, Los Angeles on Saturday June 8th, 2019 from 10:00 am -7:00 pm.
Caroline Williams began her career in Texas, co-starring for revered cinema master Louis Malle in his Corpus Christi-based film, Alamo Bay (1985). She worked opposite stars Ed Harris and Amy Madigan in what was her first feature film, after only six months of training at the Studio For Actors, under the tutelage of Chris Wilson. She had established herself in the Texas movie marketplace doing commercials, industrial films and voiceover work. Following "Alamo Bay", she moved to Dallas and furthered her career, with co-stars, in The Legend of Billie Jean (1985) (dir. Matthew Robbins) and Getting Even (1986) (dir. Dwight Little).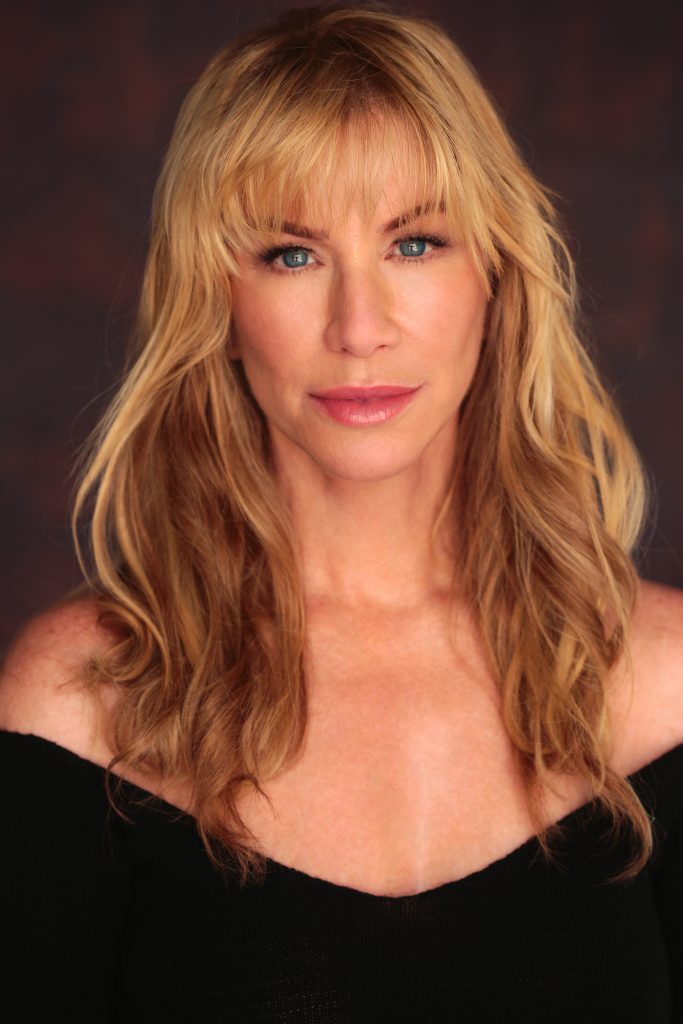 When Tobe Hooper and L.M. "Kit" Carson began casting for the sequel to Hooper's iconic The Texas Chain Saw Massacre (1974), they discovered the punkass actress, who ran screaming down the hallway of the casting office. She burst into the room, pulled the chairs from beneath the duo and played the brief dialogue, while huddled in a corner. In that often told moment, she won the role from 440 actresses from both coasts.
After the successful release of the film, she moved to Hollywood to continue her career in a mix of horror: Stepfather II (1989) (dir. Jeff Burr), Leprechaun 3 (1995) (dir. Brian Trenchard Smith) and mainstream films: Days of Thunder (1990) (dir. Tony Scott), How the Grinch Stole Christmas (2000) (dir. Ron Howard).

She continues to split her efforts between series TV guest star roles, such as Grey's Anatomy (2005) (dir. Debbie Allen) and The Mentalist (2008) (dir. Charles Beeson). Has also appeared in Blood Feast, a remake of the revered original by Herschel Gordon Lewis, directed by Marcel Walz, Greenlight directed by Graham Denman, Verotika directed by rock/metal icon Glenn Danzig, Contracted directed by Eric England, Hatchet III, directed by Adam Green.
Luckily, her fan base enjoys her continuing dedication to the horror genre, and recent releases, keep them well-satisfied. Her avid and enthusiastic participation at conventions and personal appearances ensure that this charismatic actress will continue to inspire and attract fans from around the world
Wizard World Los Angeles takes place on Saturday June 8th, from 10:00 am – 7:00 pm on the Sony Pictures Studio Lot located at 10202 West Washington Blvd, Culver City, CA 90232.
Other featured guests include: Taryn Manning, Bai Ling, Bob Gunton Jr., Daniel Logan, Brett Cullen, Noel G., Diane Franklin, Marilyn Ghigliotti, Lour Ferrigno, Larry Thomas and many, many more.
To purchase tickets to Wizard World Los Angeles : https://www.tixr.com/groups/wizardworld/events/wizard-world-los-angeles-2019-13176
The official website for Caroline Williams may be found at https://www.CarolineWilliamsActress.com
Follow Caroline Williams on the web:
Twitter @willicaroline
Instagram https://www.instagram.com/willicaroline
To book Caroline Williams for an appearance contact Derek Maki at Coolwaters Productions by going to https://www.coolwatersproductions.com