Mike Greenly: "Living Your Purpose" Book Signing Event at Mark De Alwis Salon by Eileen Shapiro
Mike Greenly has many credits: former Fortune 500 VP, journalist, author, speechwriter, PowerPoint creator, speech coach, guest speaker and award winning lyricist. Last night he hosted a book signing event for charity with "The CHANGE" self-empowerment book series vol. 16.) The gala book signing at the popular Mark De Alwis Salon benefited Broadway Cares/Equity Fights Aids (BC/EFA), the nation's' leading industry-based HIV/AIDS fundraising and grant making organization.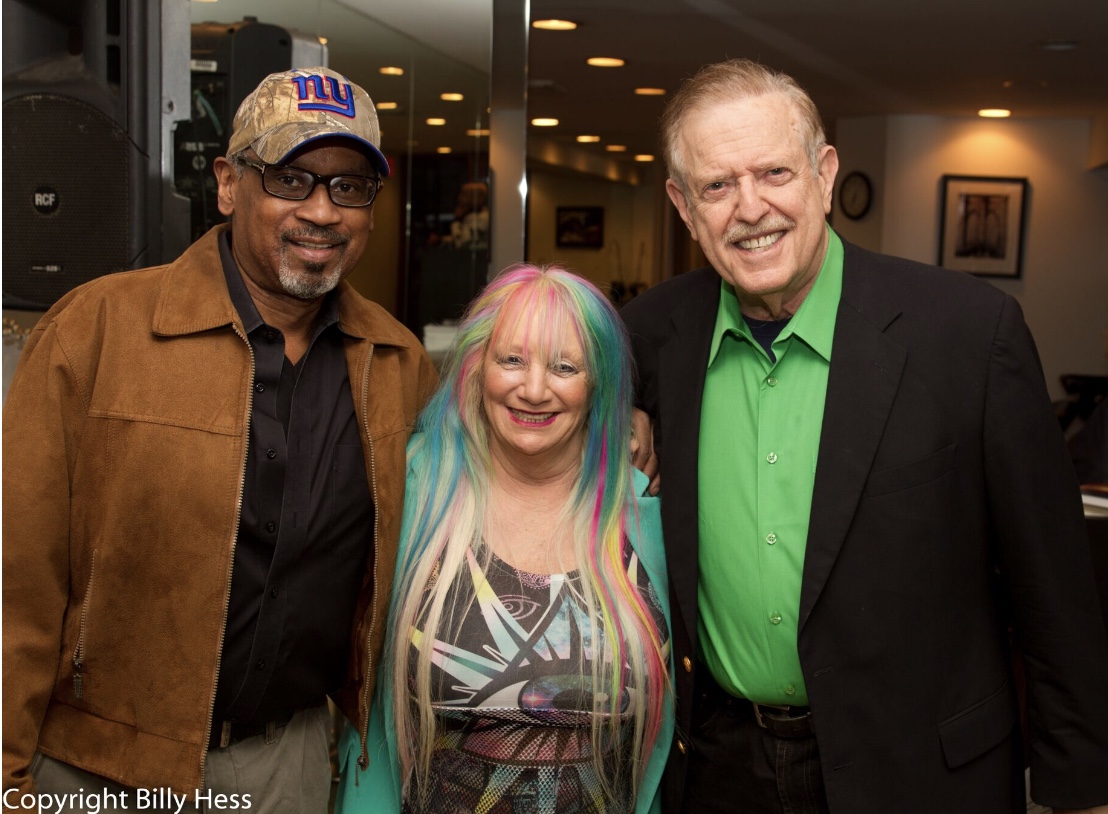 The evening was produced by celebrity hair designer Mark De Alwis and directed by celebrity/concert photographer Billy Hess. DJ Ian Ford supplied the music with every song played written by Greenly, including the new state anthem of Virginia. Also played for the crowd was his newest dance tune – "Common Ground" — re-mixed by world famous DJ Tony Moran and co-written by Gil Polk and Sam Stevens. The song reflects Mike's belief that "we should each find ways to use our individual gifts to improve the world." The new Grammy hopeful is being released by the legendary label, TRAX Records.
The crowd was comprised of authors, friends, family, fans and celebrities. The wine flowed freely as guests were treated to Mike's compelling and inspirational speech entitled, "Living Your Purpose." He acknowledged some of the other co-authors he admires who are living their purpose in contributing to the world. Money was raised for charity and a good time was had by all.
Mike Greenly is now accepting clients, both corporate and private, who desire assistance with many kinds of writing, presentation creation and speech coaching.   His promise to every client is "Sound like yourself…only better."   He achieved many successes in corporate life before going freelance to help other executives and their teams. 
As a journalist myself I personally rely on Mike's expertise in editing and improving my celebrity interviews. He guarantees his work 100%, and never takes on a client that he can't help . Among his multi-faceted talents, Mike prides himself on his writing ability claiming that although he can't change a lightbulb, "Words are his friends." 

Other co-authors Greenly acknowledged during his talk included:

* Global branding & marketing exec, author & guest speaker, John McDonnell
* "Life Balance Seen through the Eyes of a Renaissance Woman", Deborah Crowe
* Founder of Octane Auctions for exotic cars, John Nouri
* Healthcare executive and author, Bill Holmes
* Culinary services leader, Jeff Metz
* Crisis intervention specialist, Erin McDonnell
* Experiential marketing pro, Russell Reich
* Sandy Hook Elementary School shooting hero, Curtis Urbina
* Nashville song plugger, Chris Keaton
* Pro DJ and host on Sirius XM radio's Studio 54 Channel, Tony Smith
* Internet TV/radio show host, Jimmy Star

To contact Mike Greenly:

greenlypro@mikegreenly.com

https://www.linkedin.com/in/writercoachmikegreenly
Office: 212-758-5338

Mobile: 646-247-7936
Photos by Billy Hess https://www.billyhess.com