Kfir's Single "Drama Queen" Hits #25 On The US New Music Weekly Hot 100 Chart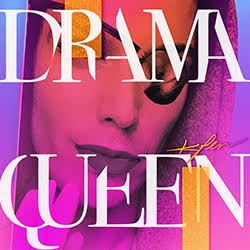 Kfir's single Drama Queen hits number #25 on the US New Music Weekly Hot 100 Singles Chart, right behind Ariana Grande, Miley Cyrus and Sam Smith, and surpassing multi-platinum recording artists Pink, Madonna, Kelly Clarkson and The Chainsmokers.

Kfir is an American Israeli, New York Based singer/songwriter who started his career as a professional ballet dancer. A graduate of the Royal Academy of Dance in London, while dancing around the world and on the biggest stages such as the Metropolitan Opera house in New York City and later in Andrew Lloyd Webber's Phantom Of The Opera on the US National Tour, Vegas and Broadway productions he felt the need to start expressing himself beyond dance.


Surrounded by music from childhood, from classical, pop, rock, and folk, Kfir discovered his own vocal talents by singing his favorite songs from his parents records collections of Pink Floyd, Queen, Michael Jackson and the Eurythmics. Out of this came his desire to create his own music. Kfir released his first debut single, Fake It Till U Make It on January 1st, 2013. Kfir's sound is unique blend of Pop/Soul/Dance. His second single D'matized which was released on November 18, 2013. It reached over 16K views on its first week on youTube and VEVO music channel, as well as got on to the 2013 Top 40 list of new music videos to watch on the IMVDb.

Now Kfir is back with the incredible new hit single Drama Queen that is taking the music world by storm, rising rapidly on the US New Music Weekly Charts. Watch the Drama Queen music video here:
Download Drama Queen by Kfir on iTunes here:
https://music.apple.com/us/album/drama-queen-single/1435078874


The official website for Kfir may be found at www.kfir.com

Stream Drama Queen on Soundcloud here: https://soundcloud.com/kfir/drama-queen
For interviews or more information contact worldstarpublicrelations@gmail.com