Interview: Arina Sakoun – Rising Hollywood Producer
Arina Sakoun is taking Hollywood by storm in the indie film producing arena. Moving to the United States from Russia, Arina is pursuing her passion of becoming an A-List Hollywood producer.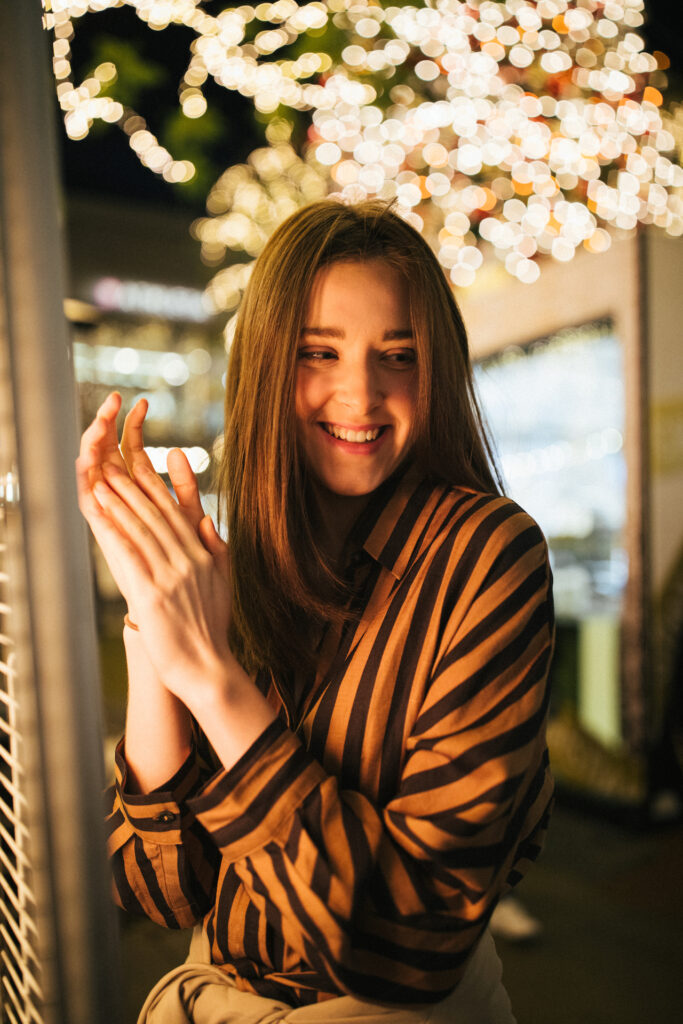 Arina Sakoun loves producing. Arina moved from Russia to pursue her dream of becoming an A-list Hollywood producer. Some of her other producer credits include: "Bidding of a Drug Dealer", "Sleepless", "Party Girl", "Alienation", "Leaving", and others.
"As a producer, I love to learn about all the creative ideas from other people, and help them achieve exactly what they imagined their projects to be. The most exciting part of it is seeing the results. Coming to screenings or receiving stills, or clips of works in progress. Every time I look at them, remembering all the challenges we had to overcome to achieve this and thinking, wow, we really did it. It was all worth it after all. Every project I've taken has been more challenging than the other, but I work through it, and learn. I am extremely excited for all the results of the teams hard work"….Arina Sakoun

Where did you learn to produce projects relating to movies, stage and film shorts?
I graduated from New York Film Academy with a Bachelor's degree in Filmmaking. Throughout my education I realized that my two favorite aspects of filmmaking are producing and writing. I was lucky enough to be paired with really experienced and passionate professors that really inspired me to keep learning through trial and error. I also have to admit that a lot of learning in this kind of field comes from the experience of people you meet. Asking questions to other producers or experienced crew, listening in to people's stories and just generally being curious can go a long way. 
When taking on a project what are some of the criteria you look at before accepting the challenge?
It's all about being realistic. Not all projects need a lot of money, but when the project is exceptionally ambitious it should be reflected in its budget and prep time. It is also really important how collaborative the people hiring me are. My biggest goal is to make the best product with the resources I'm given, but that requires some trust in me and my expertise. But at the end of the day, any challenge is worth taking when the journey seems fun and the story is exciting!
Does coming from Russia influence the way you look to produce a project?
Not so much coming from Russia as a whole, but my family specifically influenced me a lot. Both my parents have always been very hardworking and proactive, hanging onto any opportunity they got. They definitely taught me that if I wanted something I had to work for it, and instead of waiting for opportunities, I should be creating my own by always taking initiative. I think this kind of mentality absolutely helps with my work as a producer.
What do you look forward to in the future?
I have a really exciting project coming up this fall and I also have several other projects in post-production that are soon to be released and I can't wait to see all the hard work pay off! That's for the near future, as for the bigger picture – I can't wait to work on even bigger and more ambitious projects!
Do you have a favorite project that you have been involved in?
It's hard to choose one. Every time I take on a project I put myself all in and it becomes my favorite thing at that moment, then I move on to the next work and the cycle repeats itself. But I have to say, I had several opportunities to produce films of my close friends and I must admit it definitely feels so much more rewarding because the project just becomes so personal to me.
What are you currently working on?
I am currently working on several exciting things, but I think the biggest one so far is a project I am working on with the creator of "The Ballad of Sadie LeBelle". We've done some great work before, and we are now ready to move on to something bigger. Can't say too much now, but a lot of exciting things are in the work right now and will soon be released!
Follow Arina Sakoun on IG @arina.sakoun
Photo Credits: Kimiko Li